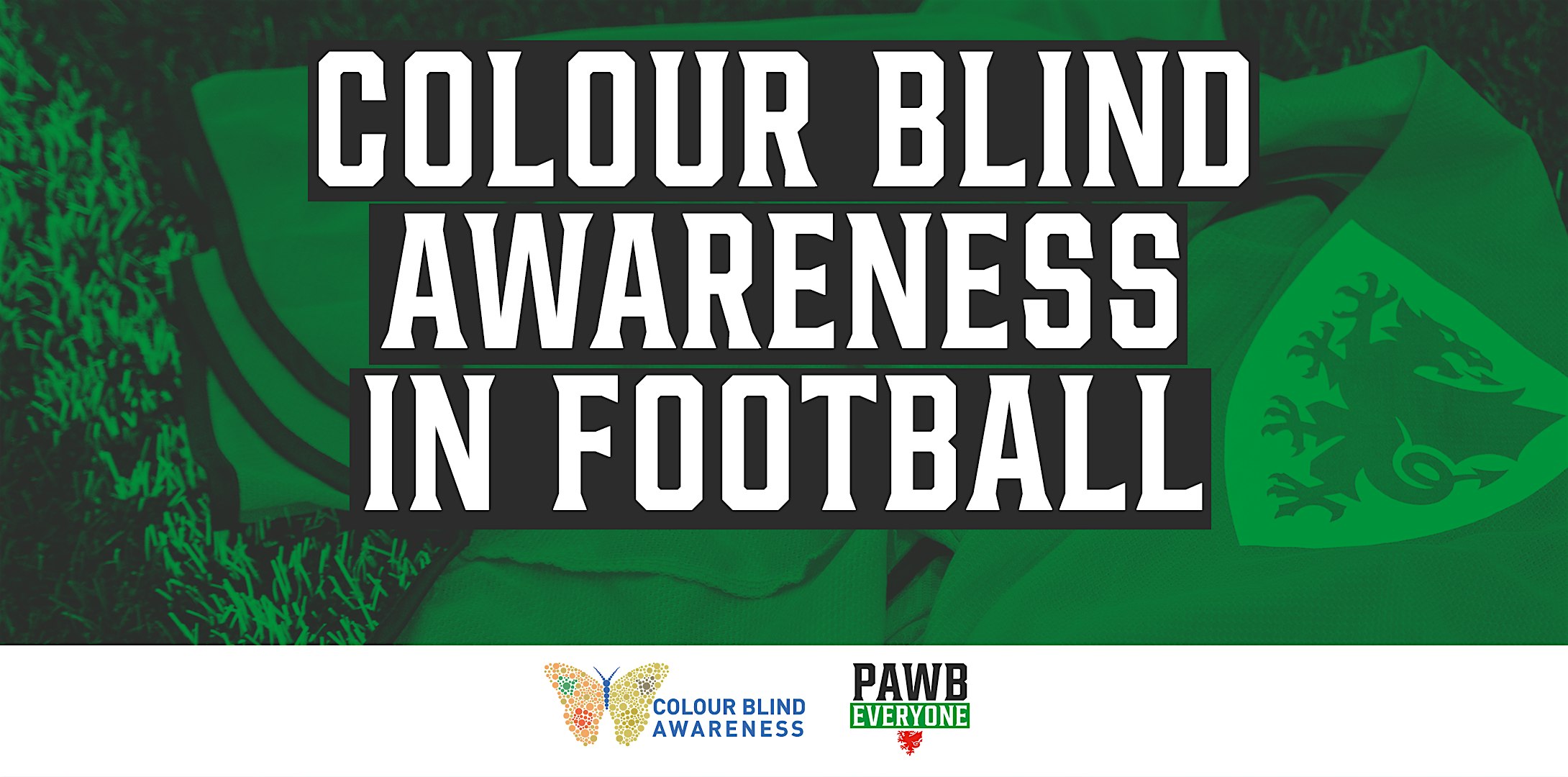 Colour blind awareness in football - Clwb PAWB Summit 2022
Colour blindness – who is affected and how you can help?
The Colour Blind Awareness in Football workshop provides an opportunity for Equality Champions and other Club Members to develop their understanding of colour blindness, a condition which affects one in 12 males and one in 200 females across all roles in football. Using simulated images, the workshop will explain how colour blind people see kits and equipment, websites/ticketing/retail software and publications/advertising/communications and will also consider the implications for your venue and facilities.
The workshop will be delivered by Kathryn Albany-Ward who is the founder and CEO of Colour Blind Awareness.
The workshop is interactive and engaging and provides a safe place for learning, where participants can share ideas and good practice.
Workshop aims:
The workshop is primarily intended to be educational, providing an initial introduction to the subject, the impact colour blindness can have both on the individuals affected and upon your own organisation and your role within it.
The workshop will offer 'Top tips' so that you will leave it with a better understanding of how you can support the colour blind people you interact with regularly, whether as a coach or in administrative or other roles.
Further information:
The workshop forms part of the CLWB PAWB Summit, will take place online via Zoom and is limited in numbers.
If you require accessibility support or have any questions about the workshop please contact PAWB@faw.co.uk
Further information about the Clwb PAWB Summit can be found at www.PAWB.Cymru/ClwbPAWBSummit
*PLEASE NOTE this workshop is for individuals working or volunteering in football in Wales.
Speaker Bio:
Kathryn Albany-Ward
This workshop will be delivered by Kathryn Albany-Ward, founder and CEO of Colour Blind Awareness. Kathryn founded Colour Blind Awareness (CBA) in 2009 and has been working in sport since 2015. She worked with UEFA and the English FA to create the first guidance document on colour blindness in football in 2017 and has continued to advise UEFA and other football organisations, developing further guidance and factsheets and delivering training and consultancy advice. She also advises the Council Of Europe Committee on Stadium Safety, Security and Service and has recently worked with World Rugby to publish guidance on colour blindness for rugby.