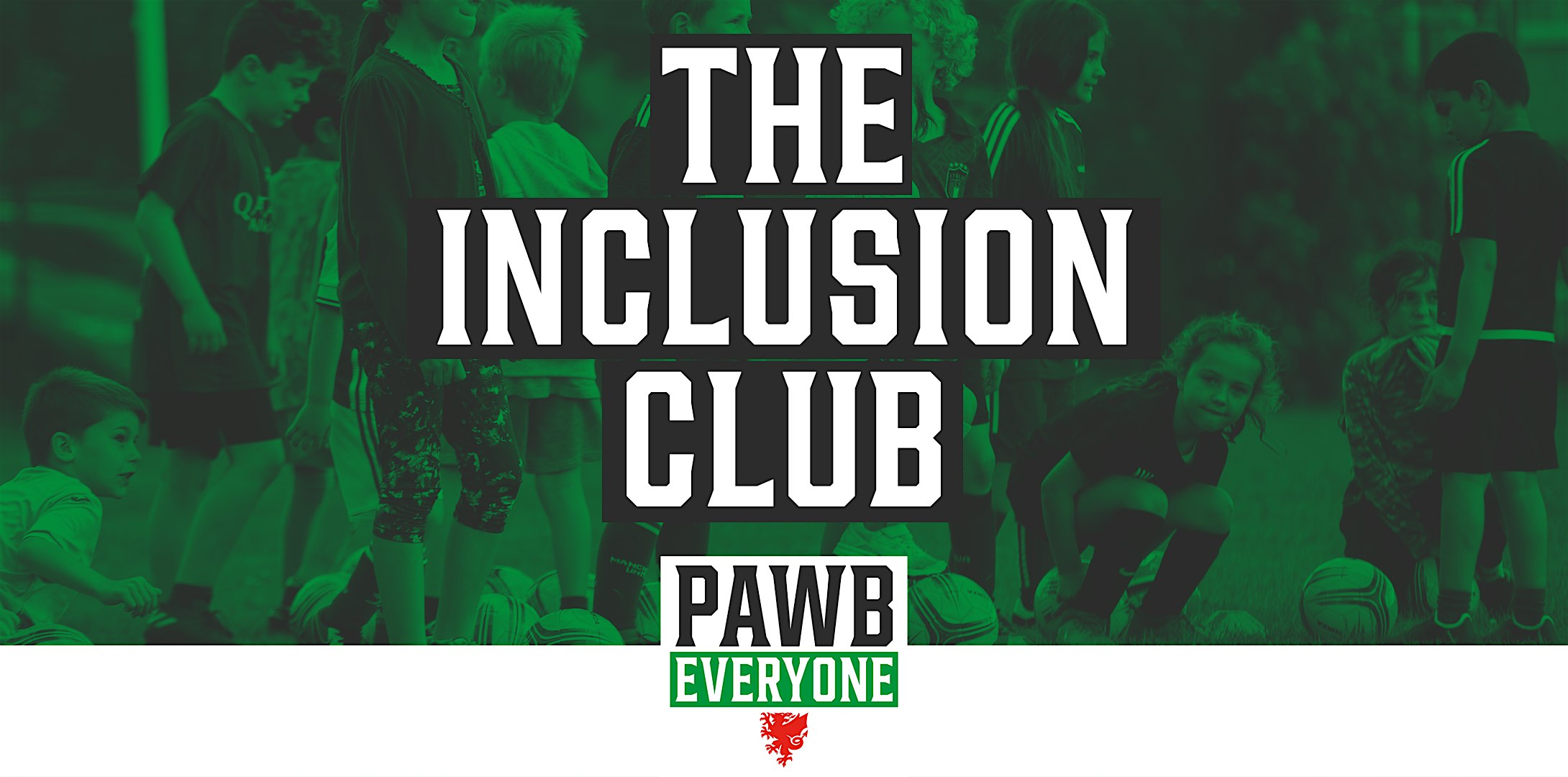 The Inclusion Club - Clwb PAWB Summit 2022
Examples of inclusion in practice in football.
The Inclusion Club webinar will provide two examples of Clubs that are leading the way with inclusive football in Wales. Both Clubs will share some of their initiatives and practical ways of developing an inclusive Club.
Wrexham Inclusion FC - Wayne Greenshields
Wrexham Inclusion FC is the largest voluntary social inclusion fc in Wales
Supporting over 150 service users per week and over 500 different people a year, travelling over 4k miles per year.
Their team volunteer on average 10,000 hours per year and ensure they provide ongoing education and training for their coaches and volunteers.
The Club support people from all types of backgrounds, such as those who have come from Substance Misuse, Disability, Homelessness, Mental health and base their message on providing opportunities for people of all backgrounds to gain access to sport, meet new people, access volunteering opportunities, help build their CV's, enhance important life skills, peer mentoring, coaching and employment.
Margam Stags FC - John Heycock
Margam YC Stags Inclusion Football held its first training session in April of 2019. In February 2020, they appeared on BBC Wales news when they welcomed their friends from Bootle Bucks Inclusion FC. This was a massive day for the club and plans were in place to raise their profile and welcome new members to their Inclusion football raising from 12 to now over 80 registered players.
They are now building their membership weekly owing to there being limited other activities like this that will adapt to individual needs.
Margam YC Stags Inclusion Football aims to provide Football to all children in their area whatever the challenges they face. Their motto is MORE THAN JUST FOOTBALL and the Club's aim is building friendships for life.
Further information:
The webinar forms part of the CLWB PAWB Summit, will take place online via Zoom and is limited in numbers.
Further information about the Clwb PAWB Summit can be found at www.PAWB.Cymru/ClwbPAWBSummit
If you require accessibility support or have any questions about the workshop please contact PAWB@faw.co.uk