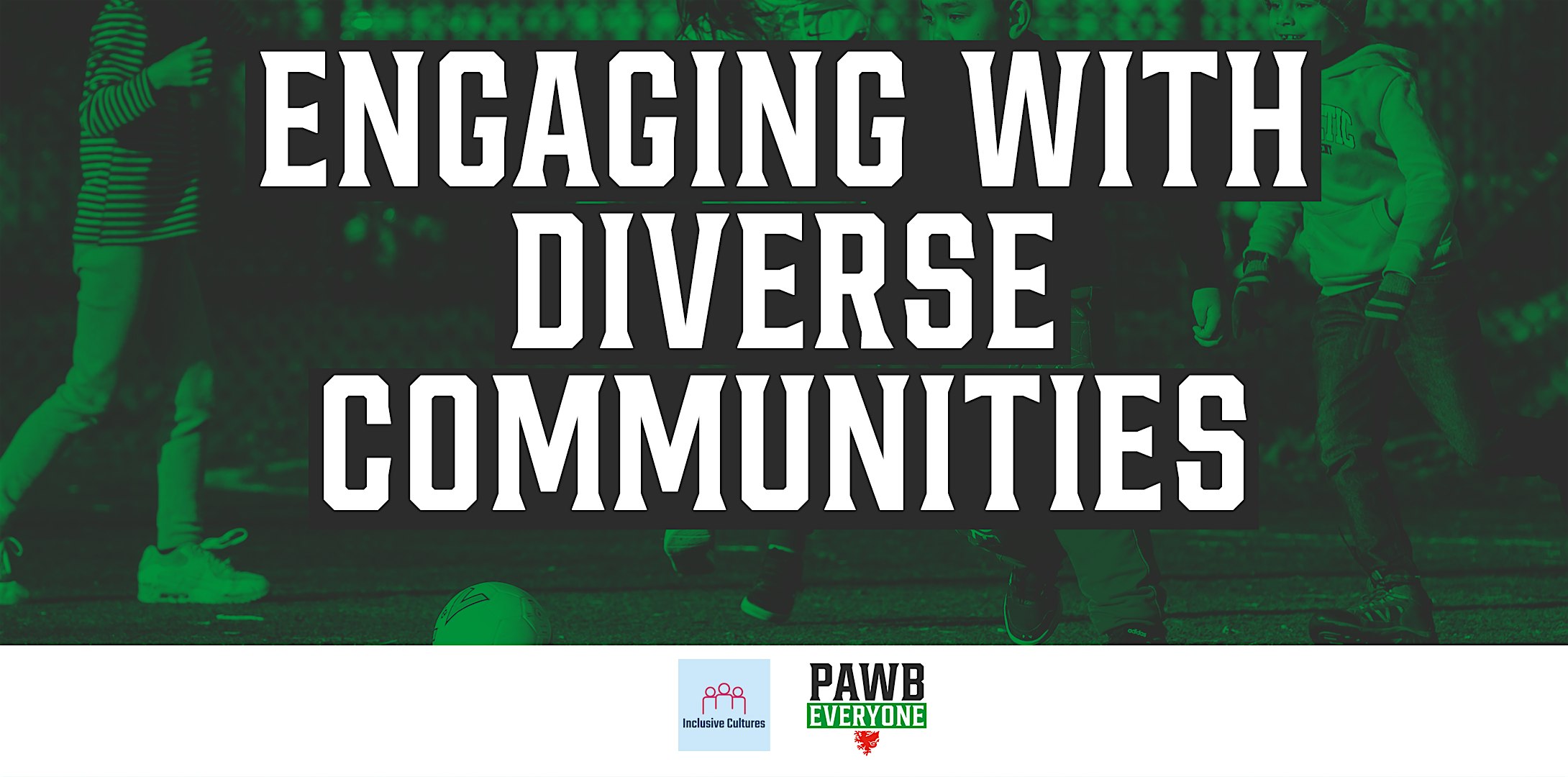 Engaging with Diverse Communities - Clwb PAWB Summit 2022
This workshop will provide practical tools to move beyond "everyone is welcome here" to become a truly inclusive Club.
The Engaging with Diverse Communities workshop provides an opportunity for participants to develop methods to engage with their local community to recruit new members and new talent from the area where they participate.
The workshop will be delivered by Jamie Hooper from Inclusive Cultures and will provide practical tools for creating an inclusive Club that is representative of the local community.
The workshop is interactive and engaging and provides a safe place for learning, where Clubs can share ideas and good practice.
Workshop aims:
Develop an understanding of Equality, Diversity & Inclusion.
Provide practical tools for developing and creating a more representative and inclusive Club.
Methods of engaging with your local community groups and organisations.
Reflecting on the Clubs current membership and programmes.
Participants will receive:
Clwb PAWB Summit Certificate.
On-going support & guidance.
Further resources.
Further information:
The workshop forms part of the CLWB PAWB Summit, will take place online via Zoom and is limited in numbers.
If you require accessibility support or have any questions about the workshop please contact PAWB@faw.co.uk
Further information about the Clwb PAWB Summit can be found at www.PAWB.Cymru/ClwbPAWBSummit
*PLEASE NOTE this workshop is for individuals working or volunteering in football in Wales.
Speaker Bio:
Jamie Hooper
Jamie founded Inclusive Cultures in January 2021, an independent expert consultancy on equality, diversity and inclusion in sport. Jamie has 10 years of experience at the forefront of equality, diversity and inclusion best practice in the sport and physical activity sector, having previously worked at Swim England and Sport England, ensuring that everyone can access sport and physical activity and have a great time when they are doing so. Jamie has been on the frontline of both LGBTQ+ and ethnic minority participation over recent years, and has been involved in driving progress in these areas forwards from the community to the board room. Jamie is also a very proud Non-Exec Director and Advisory Board Member of a number of organisations including Sport For Confidence, the Black Swimming Association, and the Federation of Gay Games. Jamie is also a co-founder of the Include Summit - the UK's largest conference for equality, diversity and inclusion in sport.