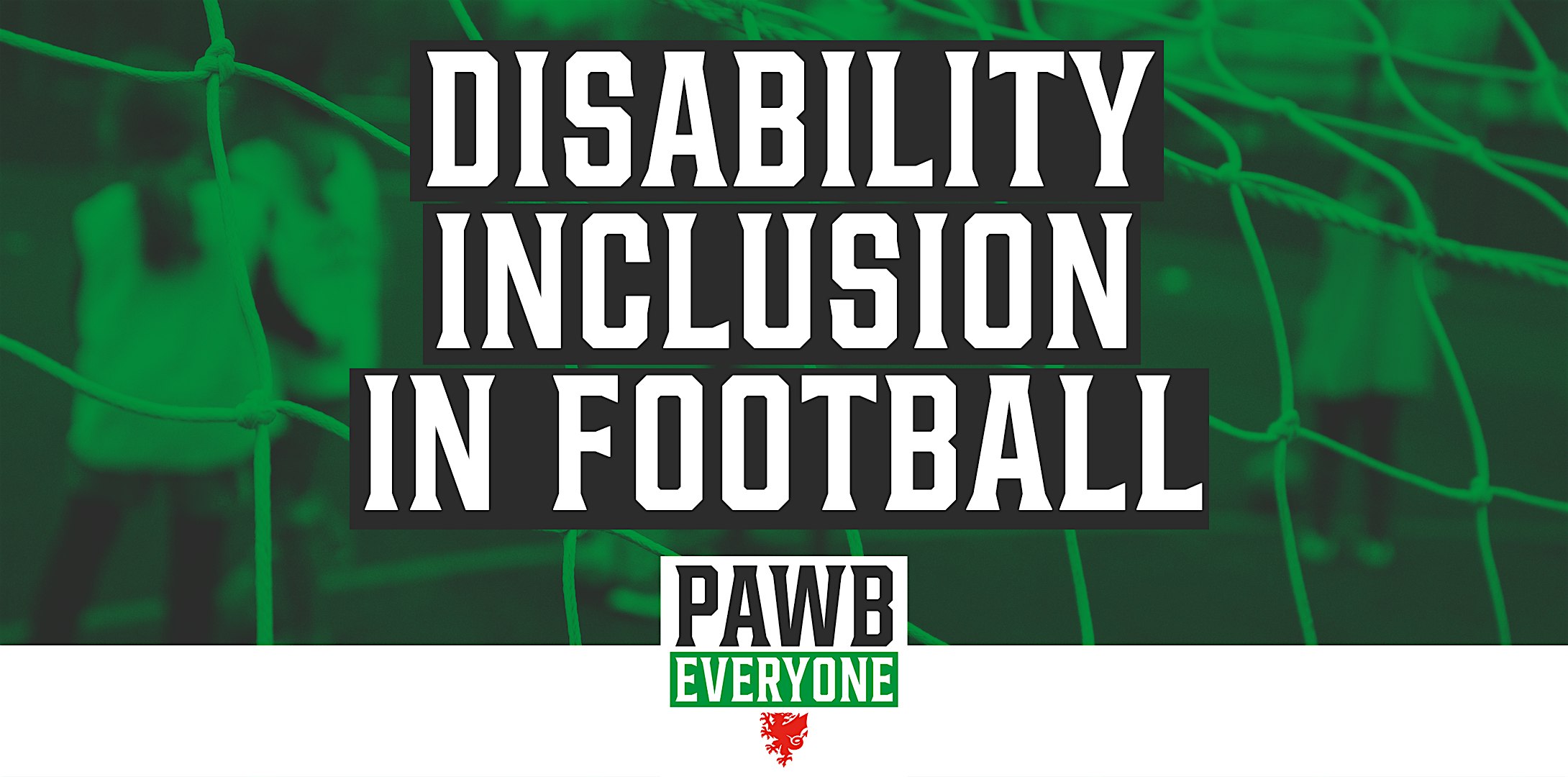 Disability Inclusion in football - Clwb PAWB Summit 2022
This workshop will provide information on Disability Inclusion in football.
The Disability Inclusion workshop provides an opportunity for participants to increase their understanding of disability football provisions and how to include disabled players in their Club.
The workshop will be delivered by Jamie Griffin from FA Wales who leads the FAW's Disability Football Programme.
The workshop is interactive and engaging and provides a safe place for learning, where Clubs can share ideas and good practice.
Workshop aims:
Develop an understanding of Disability football and inclusion.
Reflecting on the Clubs current provision and programmes.
Participants will receive:
Clwb PAWB Summit Certificate.
On-going support & guidance.
Further resources.
Further information:
The workshop forms part of the CLWB PAWB Summit, will take place online via Zoom and is limited in numbers.
If you require accessibility support or have any questions about the workshop please contact PAWB@faw.co.uk
Further information about the Clwb PAWB Summit can be found at www.PAWB.Cymru/ClwbPAWBSummit
*PLEASE NOTE this workshop is for individuals working or volunteering in football in Wales.
Speaker Bio:
Jamie Griffin
Jamie works for the Football Association of Wales leading the FAW's Disability Football Programme. Jamie has managed a variety of events and projects including a National Disability Adults Football Festival, regional disability schools' football festivals, turn up and play alternative football sessions.