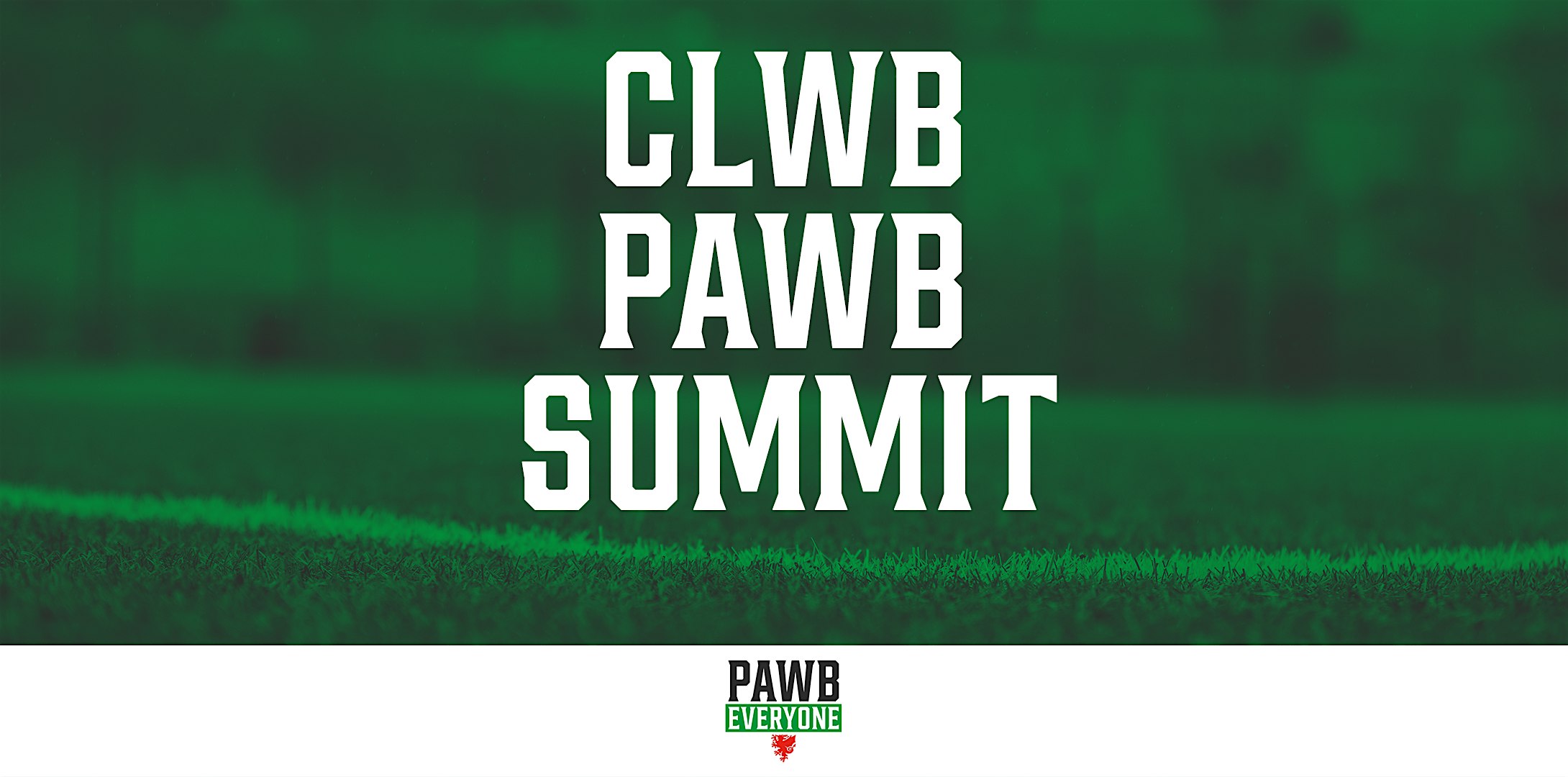 Clwb PAWB Summit 2023
The Clwb PAWB Summit will provide an opportunity to develop an understanding of Equality, Diversity and Inclusion in football.
The Clwb PAWB Summit will provide an opportunity for Club Equality Champions, Coaches, Officials and Volunteers to develop their understanding of Equality, Diversity and Inclusion and connect with others who are passionate about driving change in football.
A range of sessions will be delivered by experts in EDI throughout the day, which complements our ongoing PAWB Education Programme.
The webinar sessions will feature representatives who are leading the way in creating a game for everyone delivering football for all provisions across Wales.
Guest speakers will showcase their Club initiatives, share their experiences and provide practical tips through both panel discussions and presentations.
BENEFITS
Learn and develop your knowledge and understanding.
Be a part of the future for PAWB.
Network.
Certificate of attendance.
Receive resources and ongoing support.
AGENDA
Time / Topic
10:00 - 10:15 AM - Welcome.
10:15-11:00 AM – Football for ALL – Creating an opportunity for EVERYONE (Panel Discussion Webinar).
11:00-12:00 PM – Environments for HER (Workshop).
12:00-12:30 PM - Lunch Break
12:30-1:30 PM – Developing an Anti-Racist Club – Show Racism the Red Card (Workshop).
1:30-2:30 PM - The Inclusion Club (Webinar).
2:30-3:00 PM - Break.
3:00-4:00 PM – Developing an LGBTQ+ Inclusive Club – Football V Homophobia (Workshop).
4:00-5:00 PM – Diabetes Awareness in Football - JDRF UK & Diabetes UK (Workshop).
5:00 PM – Close.
FURTHER INFORMATION
All sessions for the CLWB PAWB Summit are FREE to attend and will take place online via Zoom. Please note sessions are limited in number.
If you require accessibility support or have any questions about the Summit please contact PAWB@faw.cymru
*PLEASE NOTE the Clwb PAWB Summit is for individuals working or volunteering in football in Wales.
Further information about the Clwb PAWB Summit can be found at: